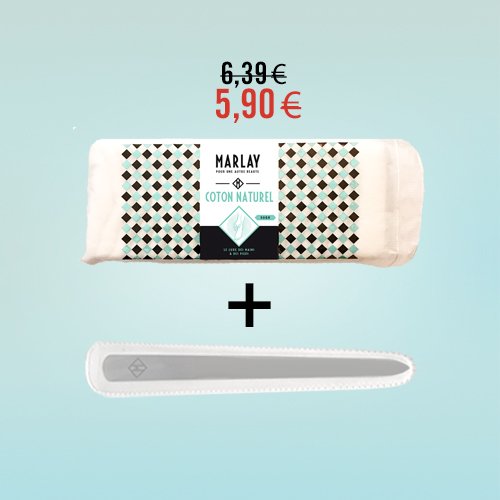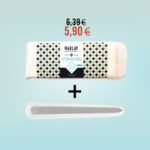 Cotton Wool + File Kit – For Skin Care Renew Lotion
The Marlay file is the ideal tool for gently removing the dead skin that the lotion has previously dissolved.
For nail care, use both ends to push back and gently remove the cuticles.
For foot care, use the edge or rounded part of the file to gather the calluses that naturally break away.
Marlay cotton wool padis a natural, ultra-absorbent, surgical grade cotton wool, and perfectly suited for with the Marlay Peau Neuve treatment with celandine. For best results, split the cotton wool into 3 layers to obtain a very thin layer ready to be generously soaked with lotion
FOR BEST RESULT, COMPLETE WITH